Welcome to Oriel Training
Oriel Training was established in 1998 in order to provide focused training solutions to SME's, financial institutions, Government agencies and private individuals.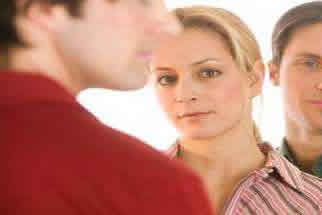 Since 1998 we have successfully delivered a wide range of training programmes to leading companies and agencies as well as providing consultation and training to numerous SME's. We take great pride from the fact that almost all of our business is repeat or referred business.
Our Approach
"I can't teach you anything – all I can do is make you think" - Socrates
Irrespective of how we address each project we want you to know what our fundamental approach to training in general is and also the methodology we apply.
The overriding principle in our approach can be summarised by two key principles.
Each participant, at the end of each course, must:
Understand (not just know) the key learning points involved
Be able to put into practice all key behavioural changes involved
These two principles underpin all our training. They are, we believe, the cornerstones of training. It's no good knowing if you can't do.
Oriel Training is a registered business name of OC Training Ltd.